Healthful nutrition recommendations found right at your local Martin's Super Markets!
Red Petitie Potatoes

Good source of B vitamins
Low in fat (depending on toppings of course!)
Offers fiber and potassium
Coming into season with the warming weather!
Fluffy on inside, crispy on the outside - try our smashed potatoes recipe!
Cello Whisps Parmesan Cheese Crisps
100% cheese, 100% addicting
Excellent source of protein and calcium
Toss on a salad or appetizer plate for flavor and crunch
No preservatives
Gluten-free
9 grams protein per serving
Tea's Tea Unsweetened Oolong Tea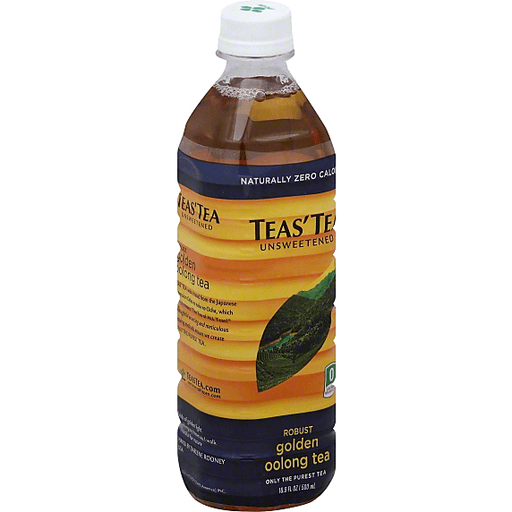 Good source vitamin C
Kick of caffeine
Zero grams added sugar
Artichoke
native to the Mediterranean region - area in the world with the lowest rates of chrnoic disease
Good source of vitamin C, folate, magensium, and dietary fiber
Chicken of the Sea Sardines in Water
Mercury-free fish
Great source of omega-3's
Toss on a salad, such as a Caesar salad
Cibo Naturals Basil Pesto
Made with extra virgin olive oil
Source of heart healthy fats
Ready to use – with no cooking necessary
Add to dressing, marinades, pizza, soups, etc.
Amp up your grilled cheese for National Grilled Cheese Day on April 12th with our Spinach Tomato Grilled Cheese (hint: it uses pesto as a secret ingredient!)
Orca Bay Wild Caught Ahi Tuna
Lean source of protein
Omega 3 heart healthy fats
Minimally processed, low sodium
Meaty, flavorful steaks
Wild caught
Zico 100% Premium Natural Coconut Water
No added sugar
Supports hydration with ability to replenish electrolytes
Naturally gluten-free, fat-free, cholesterol-free
Drink by itself chilled or use in a smoothie
Quaker Overnight Oats Blueberry Banana and Vanilla Bliss
Ready to eat cups
Just add milk and let set overnight
Added quinoa and flaxseed
250 calories per serving
BelGioioso Mozzarella Cheese Log
Naturally good source of calcium
Minimally processed
Gluten free, hormone free
Crafted in Wisconsin, America's Dairyland
Use in an avocodao tomato carpese salad or layer into pasta dishes
Starbucks Coffee Black Cold Brew Unsweetened
No added sugars
Brewed with time, not temperature, for a smoother drink
Known for a chocolately undertone
Double the caffeine than iced coffee
Jackfruit
Vegan's pulled pork – resembles shredded pork or meat
Fun fact – one of the worlds largest fruits!
Full of fiber
Pack in protein – 2.8 grams per cup
Roast the seeds inside for snacking
Go meatless on Monday with our pulled jackfruit sliders!
Kangaroo Whole Wheat Pita Pockets
100% whole grain
High in fiber
A great alternative to traditional bread to change up lunchtime
Use as a crust of homemade pizza night
Wel Pac in Pod Edamame
"immature soybean in the pod"
1 cup cooked provide 1/3 Daily Value of protein and fiber
Complete protein with all nine essential amino acids
Well balanced in macronutrients – 1/3 carb, 1/3 protein, 1/3 fat
Great for snacking
Garlic Bulb
Add flavor to any dish
Great alternative to added salts
Has anti-bacterial and anti-viral compound, allicin – helps to combat viruses and colds
Rich in antioxidants
Works to combat free radicals and inflammation
Rich in manganese, vitamin B6, vitamin C, selenium and copper
Van's 8 Whole Grains Waffles, Multigrain
8 whole grains – whole wheat, oats, barley, brown rice, rye, quinoa, amaranth and millet
Dairy free, egg-free and nut free
No artificial flavors or preservatives
Non-GMO, Kosher
High in fiber
Pair with a nut butter for a quick breakfast on the go
Pair with yogurt and fresh cut fruit for waffle pizza!
Nasoya Organic Extra Firm Tofu
Vegetarian protein made from soybeans
Firm tofu is higher in protein – about 10 grams per 3 oz.
Replacing animal proteins with tofu in the diet lower saturated fat and cholesterol consumption – may add up to cardiovascular protection
Meatless Mondays calls for a Tofu Stir-Fry
Silver Spring Whole Gain Stone Ground Mustard
Fun pop of texture with subtle tones of horseradish
Healthy condiment alternative to add flavor to a dish
Pairs well with meats, tuna salad, sharp cheeses and in homemade salad dressings
Bob's Red Mill Muesli
100% whole grain
High in fiber
Rich in Omega 3 flaxseeds
Great breakfast choice – hot or cold!
Amy's Light and Lean Quinoa and Black Bean Bowl with Butternut Squash and Swiss Chard
Non-GMO, sourced from certified-organic farms
No hydrogenated fats
Allergen friendly – no eggs, meat, fish, shellfish, poultry or peanuts
Made with whole grain quinoa
Plant-based – try eating meatless on Mondays for overall health and positive environmental benefits
Wholesome ingredient list
440 mg sodium per serving - within recommendations for 600 mg or less per meal
Dole Ready Cut Fruit Strawberry Peaches & Bananas
No added sugar
Blends easily into smoothies or perfect for topping dishes
Good source vitamin C and fiber
All forms fruit and veggies matters!
Lara Bar Apple Pie
Tastes like apple pie!
Gluten free
Contains ½ cup fruit
4 grams of fiber
Wholesome ingredient list
Non-GMO and gluten-free
BE GREEN for Earth Day! Recycle the wrapper by mailing them to Larabar, Attn: TerraCycyle, PO Box 18932 Denver, CO 80218
Martin's Organic Reusable Grocery Bags
Celebrate Earth Day by stocking up on our reusable grocery bags
Stash them in your car and take them with you on shopping trips
Great way to reduce waste from paper and plastic J
Laura's Lean Beef
92% lean ground beef
Raised without use of antibiotics or growth hormones
Raised on vegetarian diet
No additives, fillers or artificial ingredients
Green meats (not literally, just talking about the way the animals were raised) consume less energy to produce and emit fewer greenhouse-gas emissions that factory farmed counterparts = better for our environment
Does anyone elses family do stuffed cabbage rolls for an Easter meal?
PB2
Powdered peanut butter, simply mix with water
Low cholesterol
Great way to substitute out calories and saturated fats offered in traditional peanut butter
Simple ingredient list
Perfect for smoothies, sauces, etc. – not sticky so it won't make a mess or cause a lump in your product
Lightweight snack to pack for outdoor adventures – hiking, camping
Low fat option optimal for pre/post exercise
Organic Mother Earth White Mushrooms
Aprils 16th is the day of the mushroom
Blend finely chopped mushrooms with ground meats to create a more nutritious, more sustainable version of your favorite recipes – burgers, meatloaf, sloppy joes, etc.
Less calories, fat and sodium
Better sustainability
Lower food costs
Organic farming uses 45% less energy and creates 40% fewer greenhouse gas emissions than conventional farming
Try the classic blended burger
Martin's Deli Tangy Orange Quinoa Salad
Perfect for National Picnic Day, April 23rd
Plant-based
Blend on cooked quinoa, carrots, red cabbage, and green onion tossed in a tangy orange dressing
Perfect side to any meal
Egglands Hard Cooked Peeled Eggs
Eggs are among the most ecofriendly animal protein source on the planet
Creates 6 times less greenhouse-gas pollution than beef
Quick protein source
Make a large batch once and eat throughout the week – "cook once, eat twice (or more!)"
Making the process of deviled eggs, or egg salad for Easter easier
Get crafty making cute egg chicks for the holiday spread
Annie's Homegrown Bunny Graham Friends
Made with mostly whole grains
Certified organic
Perfect for making a nutritious bunny bait for your Easter baskets

Mix with shelled pistachios, dried apricots and Easter M&M's or mini pastel Cadbury eggs